mardi, 12 mai 2020 -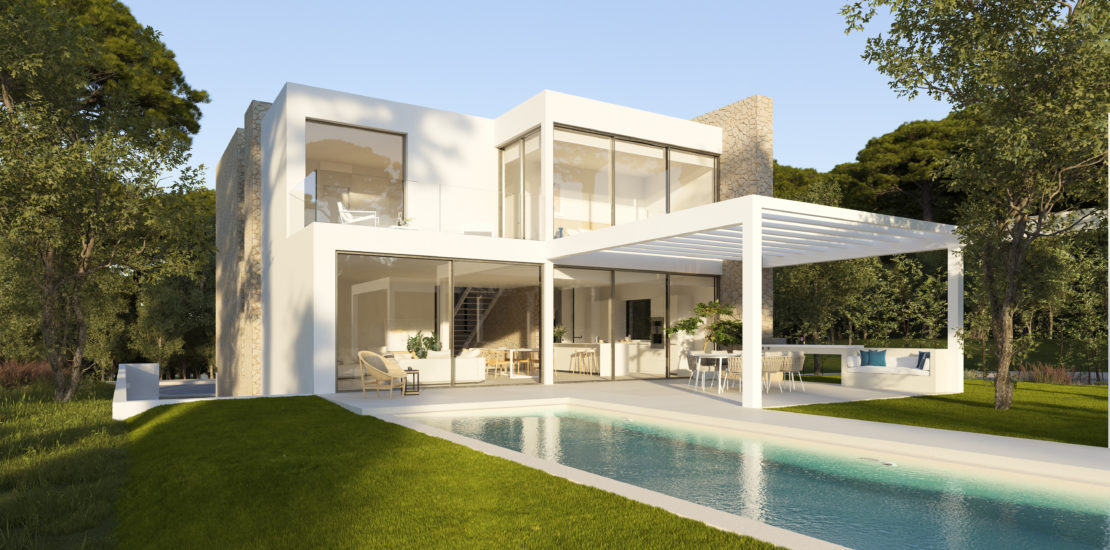 Project Management in the development of Olivera 1, a contemporary villa in PGA Catalunya Resort
Cercle Gespromat is participating as Project Manager in the development project of l'Olivera 1, a villa designed by Ibiza studio ADV Arquitectura and located in PGA Catalunya Resort.
Our team collaborates with the architects in this project, by providing their expertise in the comprehensive management of any kind of construction and rehabilitation projects right from their conception. The objective of the collaboration is to define an action plan to efficiently implement the project according to the client's needs and secure the maximum transparency during the process.
La Villa "l'Olivera 1"
The south-west-facing property is spread over two floors and offers exceptional views over Hole 12 of the Tour Course. The villa captures the essence of both the Mediterranean and Pyrinean mountains nearby, integrating itself with the nature that surrounds PGA Catalunya Resort.
The landscaped private garden is divided into two terraced areas and is completed visually by pergolas, as well as an elegant infinity pool and barbecue area. It comes complete with the latest in designer fittings and includes a private parking area with two parking spaces.
More information about " l'Olivera 1″
https://www.pgacatalunya.com/real-estate/for-sale/villas/olivera-1/
---
Maig 2020